This page is only for demonstration of products from Taobao.com and Tmall.com. As a Taobao agent and 1688.com(alibaba.cn) purchase agent, we can buy much much more than you see here with much cheaper price. You can find the cheapest products on Taobao.com and 1688.com directly and place orders to us for purchasing service(1688.com is the largest and cheapest wholesale site in China). Click Here to See How To Do It.
Sweater Lady big pink dolls 2015 spring new style blouses ruffled loose Cardigan
Current Price:

US $

46.36
Domestic Shipping:

US $

2.00
Size
Remove Original Packaging and Labels?
Notes:
The Total Charge depends on the item type,delivery method and destination area. Check more in
Cost Calculator
.
Seller Information
Shop: Big Pink Doll Store
Credit:
1. FreeShoppingChina.com(FSC) is a Taobao agent and is running with 0 stock. This item will be purchased from Taobao.com or Tmall.com and shipped to you.
2. Usually it takes 3-5 workdays for the item to arrive at FSC from Taobao or Tmall sellers, 1-3 weeks afterwards from FSC to your hands.
3. If you want to order items from Taobao or Tmall directly, please click here to learn How to Order from Taobao.
Product Attributes
Brand: Big Pink Rag Doll
Clothing Style: Slim
Number: D15AJS034
Thickness: Thin
Style: Commuting
Commuter: Lady
Style: Cardigan
Length: General
Sleeve Length: Long Sleeve
Collar: Low T
Dress Fly: Single Breasted
Pattern: Solid Color
Composition: 91% (Included)-95% (Not Included)
Fabric: Cotton
Applicable Age: Under 25-29
Listed Year/Season: In Spring 2015
Color: White
Size: S "Waisted" M "Exquisite Lace Mix" L "Pattern Perfect" XXL "Spot Limited Preemptive" XL "Exquisite"
Product Images
Translated Descriptions

娃娃说
这个春季新鲜出炉的娃娃针织开衫,将带给你惊喜:
令人眼前一亮的独特拼接设计。梦幻的网纱营造出纯美浪漫的少女气息,
也赋予单品更为丰富的层次感,让一件原本简单的开衫单品,
有了更强的时尚感与造型塑造能力,从而留下更为深刻的印象。
超优的版型剪裁一直是娃娃备受追捧的很重要原因,
而一直制版经验非常丰富的版师团队则是幕后功臣,
收腰显瘦的剪裁,能帮你聪明隐藏一切不完美的身材曲线,
而修长的伞装下摆,则在增添女人柔美的同时修饰你的臀部及腿部线条。
超优的实穿百搭特性,几乎可以和你衣橱里所有的下装完美搭配,
短裤、铅笔裤更能穿出你修长的腿型与身材,
搭配长裤则可以在年轻活力的基础之上,增添一些OL的气质,
让你从周末出街到Office的装扮都可以选择这件开衫,
舒适自由的穿着体验,少女范又很百搭,为什么不尝试一下?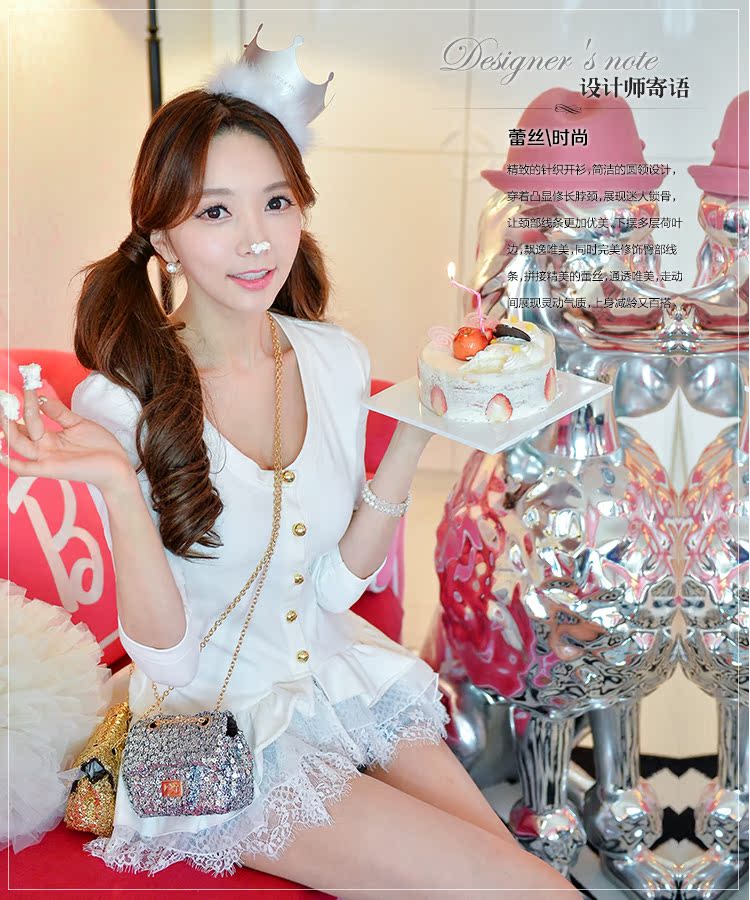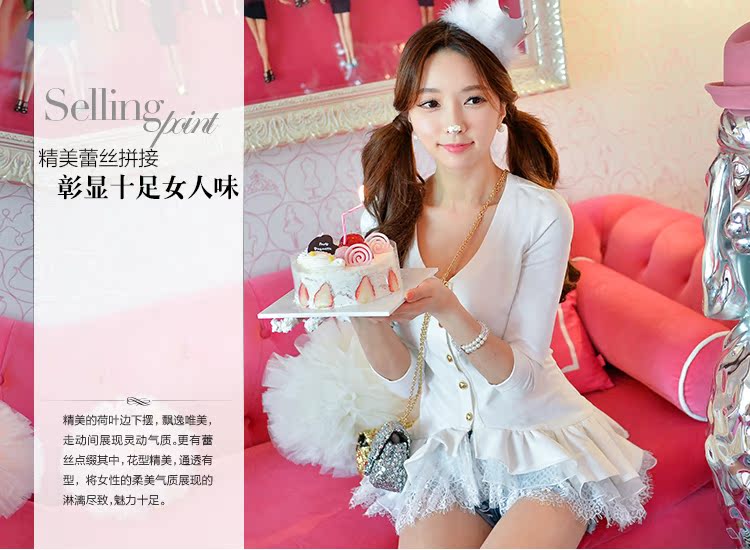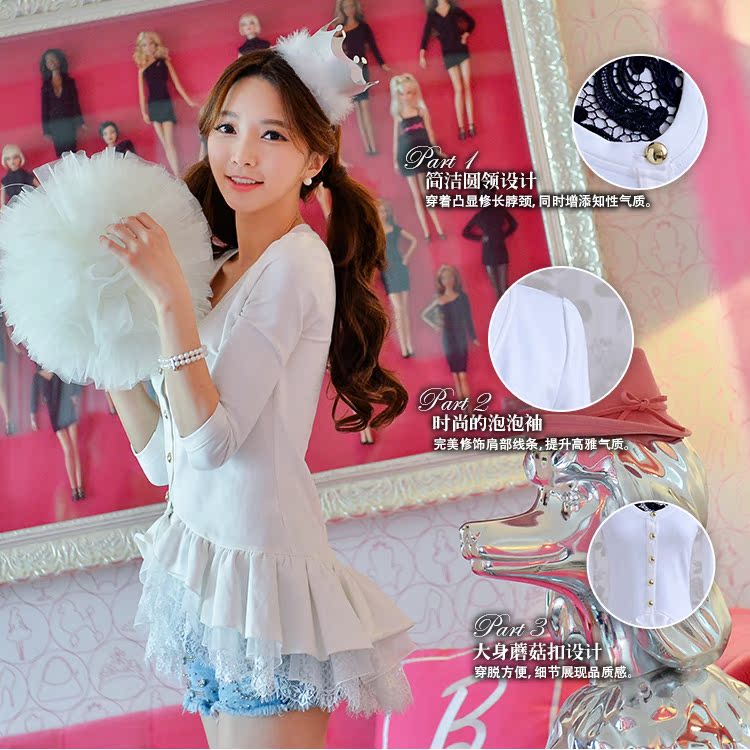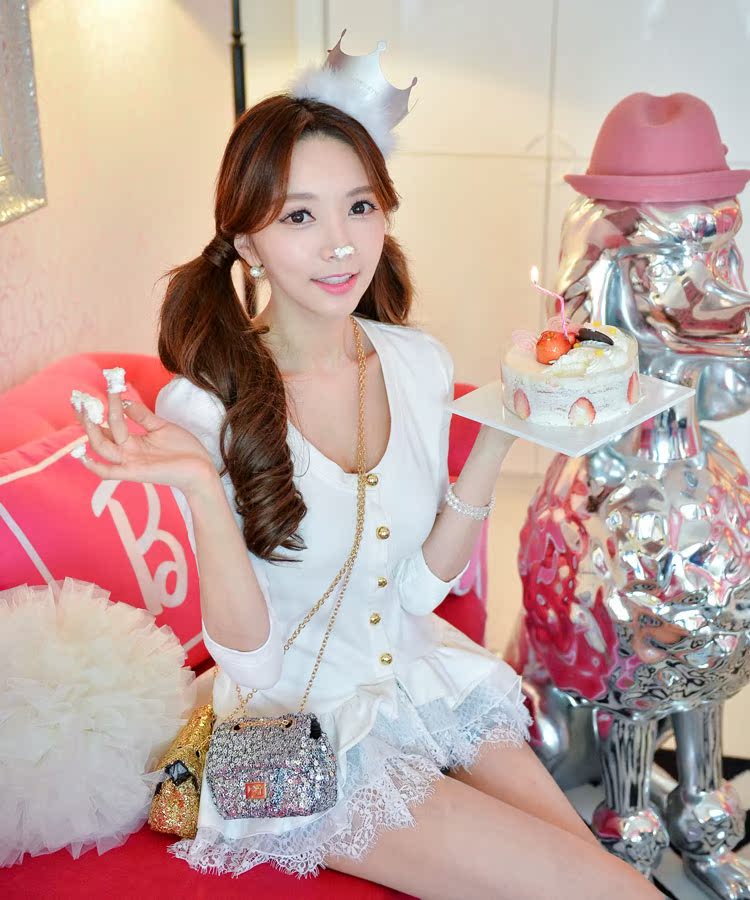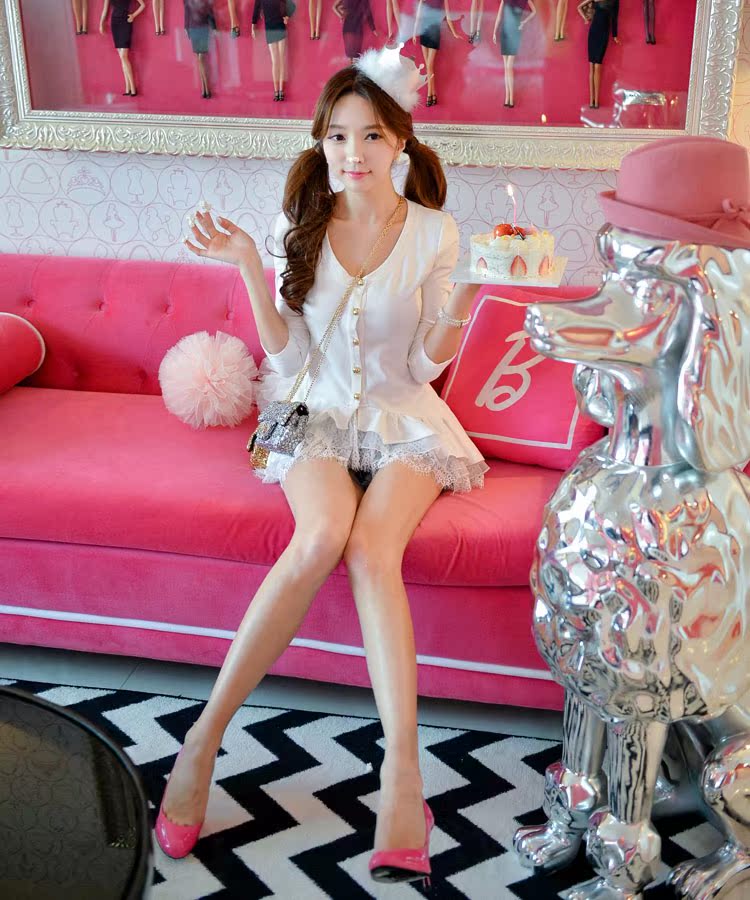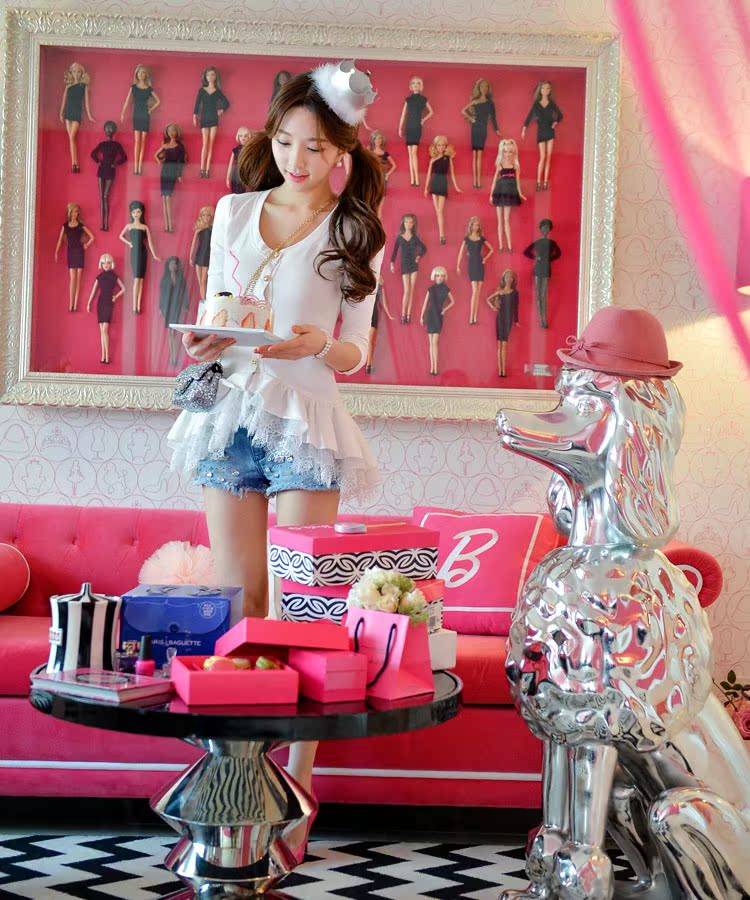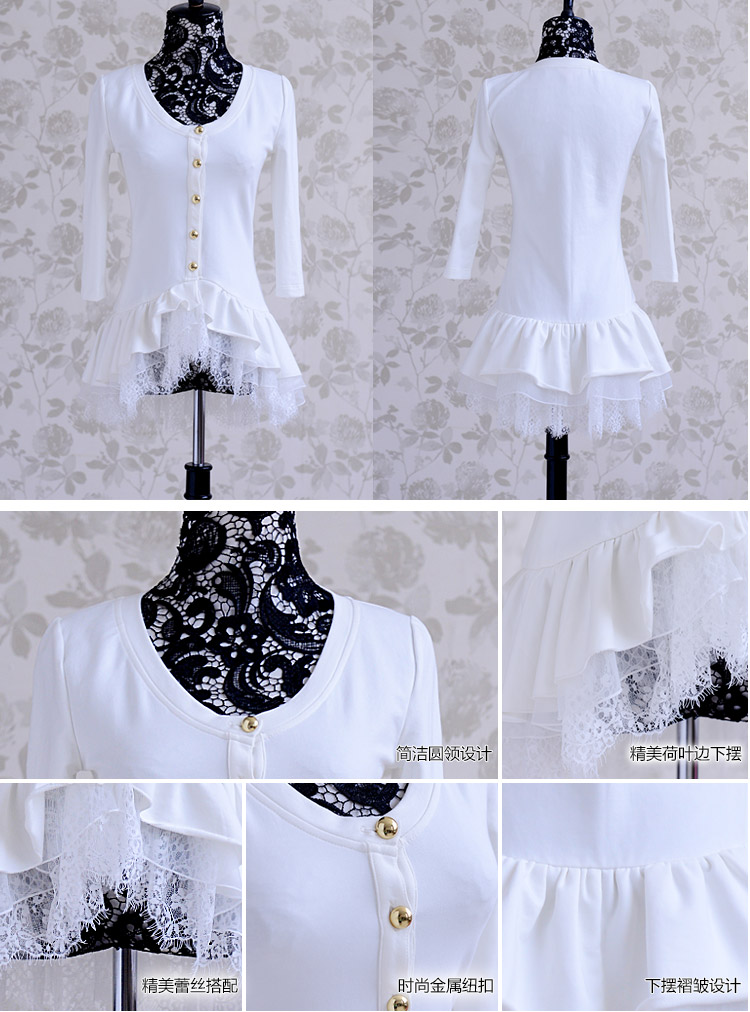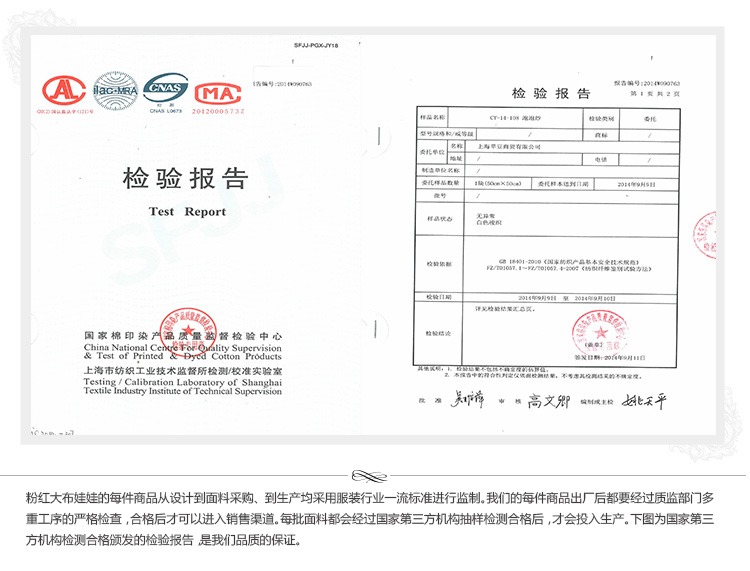 -----